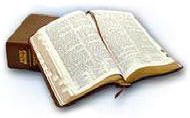 Grow with Us!
Each week we come together for worship, fellowship, service, and study. 
Saturday mornings we meet for Bible Study at 9:30 AM and our Worship Service begins at 10:50 AM. 
We have classes for Children as well as Adults. These are followed by a Worship Service that emphasizes music, prayer and the Word of God, helping us further develop our connection with God.
One or two Saturdays of the month we have a vegetarian luncheon after our worship service.
During the week we invite you to join diverse study and activity groups. Please contact the office for details - some of the activities are also listed on our calendar. 
Are you looking for answers to life's questions? Do you want to know what the Bible says about a certain subject or issue? Here are some additional resources that can help in your life journey: